The following five books have greatly influenced my writing and thinking about music. This is the best nonfiction I've come across on rock 'n' roll, but I say that with a caveat: I have not yet read Life by Keith Richards (which a lot of people say is the best rock book) or Hellfire by Nick Tosches. So—this deck may get reshuffled.
1. The Ballad of Bob Dylan by Daniel Mark Epstein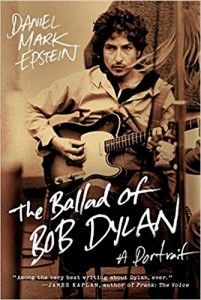 Acclaimed poet Epstein vividly recounts four Bob Dylan concerts from four different phases of the songwriter's career and uses these as a jumping-off point for his impressionistic retelling of the Dylan saga. Epstein weaves generous helpings of memoir in with the biographical elements and makes it all matter. What's more, his tenacious research has yielded new revelations at this seemingly late stage. The gold standard.
2. Just Kids by Patti Smith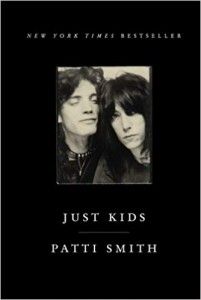 The best rock memoir, and a legitimate work of literature as its National Book Award attests. Lyrical and heartfelt, Just Kids gave me the appreciation and understanding of Smith's music that I had previously lacked.
3. Shakey: Neil Young's Biography by Jimmy McDonough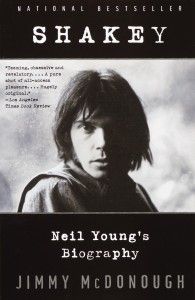 An unruly mess that somehow achieves perfection, Shakey lives up to its preposterous subtitle: this is Neil Young's biography; there can be no other. (Even Young's own books can't compete). Here are just a few of the lessons I took away from this glorious book: 1) A writer's reach should always slightly exceed his grasp; 2) The clean, impartial tools of journalism—so necessary for parsing something like the Mueller report—have no place in rock biography; 3) Anyone crazy enough to take up the quixotic task of writing about rock 'n' roll is in some sense writing about themselves, so— might as well make the connection explicit; 4) The best rock music is high-stakes, passionate, and deeply irrational; the best rock writing should be the same.
4. The Dark Stuff by Nick Kent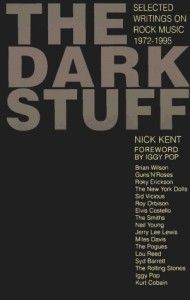 Kent demonstrates that there is a way to write about the occupational hazards of a music career—the substance abuse, exploitation, madness, and occasional violence—without coming off like Kitty Kelley or the National Enquirer. He elevates his material via his assured writing and a deep conviction of art's vital importance to the human spirit.
5. The Last Days of John Lennon by Frederic Seaman.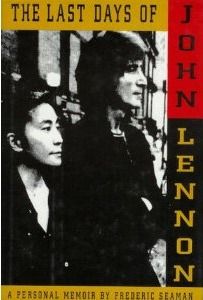 Possibly a controversial pick but I will stand by it. Seaman was Lennon's personal assistant during the final year of the songwriter's life and was therefore privy to aspects of Lennon that few other people (apart from Yoko) saw. To the great benefit of readers, Seaman has the writing chops to get this story across beautifully. The controversy stems from the author's arrest and conviction for walking off with a number of Lennon's journals and other personal items in the chaotic aftermath of the singer's murder. (Seaman maintains that he was instructed by Lennon to get his journals to his son Julian if something were to happen to him). Whatever the truth behind that incident, I don't believe it has any bearing on Seaman's narrative—which feels compassionate and authentic. There are no bombshells here, just the accumulation of the day-in, day-out rhythms of a troubled genius unaware that he is running out of time. I've read a lot of books on Lennon and the Beatles. This is my favorite. Where are you, Fred Seaman, and why haven't you written another book?