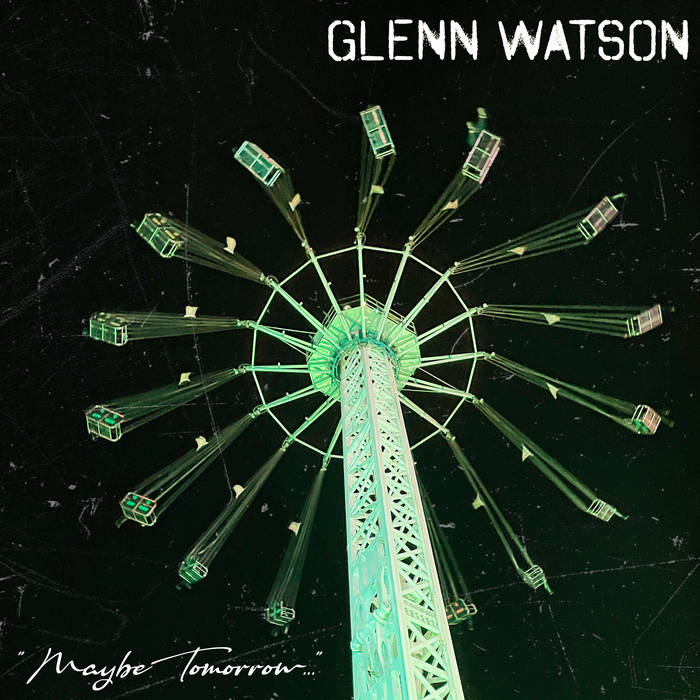 Here are some things we can count on from emerging Australian songwriter Glenn Watson: solid melodies, appealing chord progressions, tight musicianship, and impeccable production. If a song is hitting your ears, it has already gone through a fair amount of internal quality-assurance testing. This is the work of someone who knows what he's doing.
Maybe Tomorrow…, Glenn's second solo EP, follows the pattern of its predecessor, How's the Weather There? in front-loading a set of satisfying, if conventional, pop songs in the late '80s-to-mid-'90s alternative mold before casting out for more adventurous terrain. It's a shrewd approach, mirroring the ideal pacing of a live performance, though it runs the risk of shedding the more attention-challenged listeners before the really good stuff kicks in. A person could drop in for "Days Away (Feels Like Rain)" and "Used to be Loved" and conclude that that's what Glenn Watson is about. Those are fine songs, to be sure; and "Days Away," with its dramatic buildup and soaring chorus, would make an excellent single; but they don't paint the full picture. The propulsive, slightly menacing "Miranda" is where the album truly starts taking risks, nearly all of which pay off. At no point does Maybe Tomorrow… lose its melodic footing—indeed, "Weightless" may be Glenn's best overall pop song—but other elements emerge: an electric sitar poking its head above the mix like Nessie's head, echoey guitar leads that glide spectrally from channel to channel, walls of sound that give way to yawning chasms of open space. Vocally, Glenn stretches on these tracks beyond the parameters he'd established on his debut. He has a fine voice reminiscent of Michael Stipe and Toad the Wet Sprocket's Glen Phillips, and there are growing hints of an as-yet untapped higher range.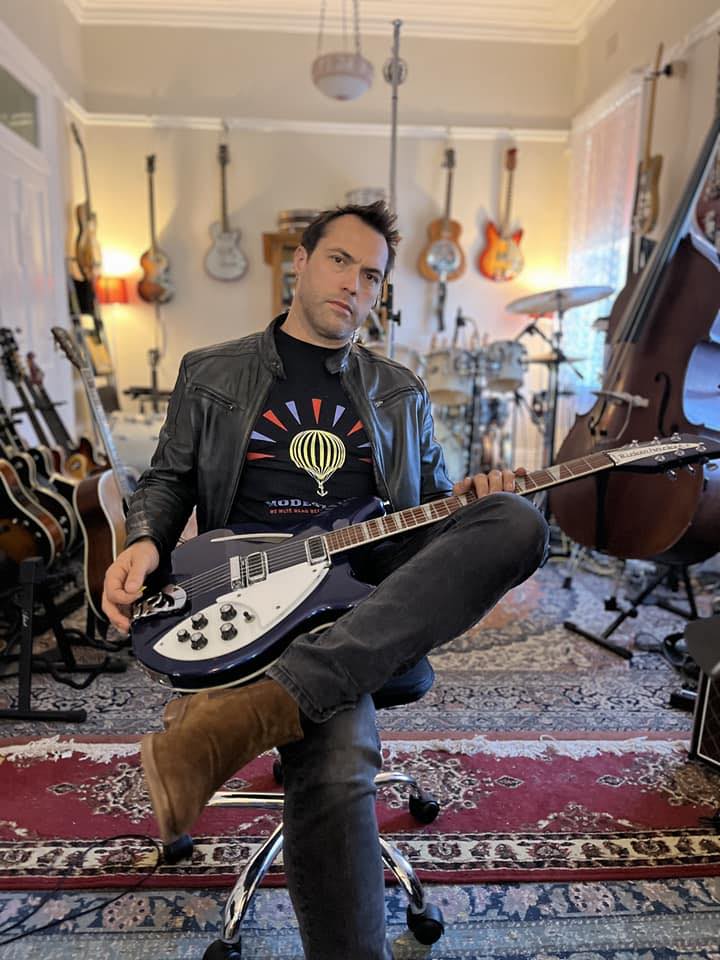 Impressively, the album's rich array of organic sounds was performed entirely by Watson and collaborator/producer Michael Carpenter. And it says something about the quality of the songwriting and its musical execution that the duo's cover of Echo and the Bunnymen's "Bring on the Dancing Horses" slots in comfortably alongside the original material, sounding every bit as if it had been written by Watson.
"Half-Light," the album's final track, contains Watson's most cohesive, acerbic lyrics; and with its flamenco guitar flourishes, dramatic tempo shifts, and punk-rock chorus is his most impressive musical statement. As good as Maybe Tomorrow… is, (and it is "pretty damn good," in the assessment of renowned music writer Stuart Coupe), I get the sense that Watson is just beginning to explore his stylistic range. It would be exciting indeed if the next album were to use something like "Half-Light" as a jumping-off point. If Watson were to move further in this direction and flesh out these explorations with some similarly expansive live performances, I believe he would find a welcoming audience. 
"Maybe Tomorrow..." | Glenn James Watson (bandcamp.com)
(Glenn Watson photo by Michael Carpenter)